Join us in Austin, March 3-5, 2021 for the annual Texas Conference of Urban Counties Education & Policy Conference, our most highly anticipated member event of the year. Due to ongoing global pandemic, CUC is pleased to offer both an in-person and virtual-only option for this year's conference.
Virtual Only
Access to the full conference via webinar.

A link will be sent prior to the conferece
In Person
Sheraton at the Capitol, 701 E 11th St. Austin, TX

55 person limit, due to county Covid guidelines.
AGENDA *Subject to change.
Wednesday, March 3, 2021
11:30am – 6:00pm
Registration
5:45pm – 6:00pm
Introduction: Chairman Matt Sebesta, Brazoria County Judge Welcome: Judge Andy Brown, Travis County
6:00pm – 8:00pm
Opening Speech: Texas Economy

Texas Comptroller Glenn Hegar

(Dinner will be served in-person) Texas Comptroller Glenn Hegar will address attendees about how COVID-19 has impacted the state's economy and workforce. He will discuss revenue issues for the upcoming legislative session and how the partnership between the state and counties is an integral part of any emergency management operations.
Thursday, March 4, 2021
7:30am – 8:45am
Registration, Breakfast
8:45am – 9:45am

Keynote Speech – Economic Outlook for the US Economy

 Mr. Giannoni will present a national economic update. He will address what the U.S. economy is like right now and the outlook for economic growth and unemployment.

Speaker: Mr. Marc P. Giannoni (Federal Reserve Bank of Dallas)

9:45am – 10:00am

Break

10:30am-11:30am

State's Response to COVID-19 Pandemic

 Texas Department of State Health Services (DSHS) has been responding to the new coronavirus disease 2019 (COVID 19) that is causing an outbreak of respiratory illness worldwide. Dr. Hellerstedt will discuss the state agency's response to the pandemic. 

Speaker: Dr. John Hellerstedt

11:45am-

12:20pm

Insight into Texas Legislative Issues

Hear from Dr. Jim Henson with the Texas Politics Project about the latest polling on state politics, the economy, and COVID-19.

Speakers: Dr. Jim Henson (Texas Politics Project)

12:30pm – 1:30pm

Urban Counties Membership Luncheon –  

 Speaker: Rep. Eddie Lucio III

2:00pm-3:00pm

Redistricting Panel

Constitutional principles concerning redistricting have been revised by the US Supreme Court since 2010. This session will focus on the basics of redistricting law. The presentation will provide attendees with an in-depth look at the redistricting responsibilities of Texas counties for 2021. With a review of counties' obligations in balancing commissioner precincts and recommend a timeline for the process. The presentation will also review how municipal and ISD redistricting along with the state and congressional redistricting impact the counties' efforts to create effective election precincts.

Speakers: Special Committee on Redistricting Chairman Joan Huffman (subject to Senate schedule); Mr. David Mendez, Partner with Bickerstaff Heath Delgado Acosta LLP

3:00pm-

3:15pm

Break

3:15pm-

3:45pm

Broadband Access Panel

Broadband is imperative to building resilient and future-ready communities in the 21st century. Lack of reliable broadband is a major economic barrier and an issue of socioeconomic equality. Our lives and futures have become inextricably tied to technology. More than 2 million Texas households do not have high-speed internet. Even urban areas of Texas have pockets without internet access. This panel will discuss how to bridge the digital divide and remove barriers to broadband investments.

Speakers: Representative Trent Ashby, Judge J.D. Clark (Wise County) and Mr. Arthur Scott (NACO)

3:45pm-

4:00pm

Break

 4:00pm – 5:00pm

Winter Storm 2021 and the Power System

What we know and what we don't know, and what are the next steps for federal and state inquiries. This session will provide an overview of past regulatory actions to improve winter preparedness and discuss the effect of policy tools in different state and regional regulatory contexts.

Speakers: Ms. Beth Garza (R Street's Energy & Environmental Policy Team.) ; Mr. David Roylance, Prism Energy Solutions 

5:30pm-7:30pm
Sponsors' Happy Hour Reception
6:00pm
Dinner on Your Own
Friday, March 5, 2021
7:30am – 8:30am
Breakfast, Sponsor Presentation
8:30am – 9:15am

Local COVID Responses Discussion

A panel discussion of how counties have responded to the pandemic within varying contexts including emergency relief packages. Speakers: Judge Nathaniel Moran, Smith County; Commissioner Devan Allen, Tarrant County
9:30am – 10:15am

Federal Outlook of the Vaccine Rollout, Federal Funding and Other Federal Initiatives for Pandemic Relief

Hear from the Biden Administration on the status of the American Rescue Plan. President Biden's coronavirus rescue package is part of a two-part strategy, designed to support households, businesses and state and local governments through the pandemic. Most notably, the American Rescue Plan calls on Congress to provide $350 billion in emergency funding for state, local and territorial governments to keep front-line public-sector workers on the job and paid, while also effectively utilizing additional federal resources in the plan to distribute the COVID-19 vaccine, scale testing, reopen schools and maintain other vital services. Speaker: Mr. Luke McGowan, White House Senior Advisor for IGA, Mr. Eduardo Cisneros, White House COVID-19 Response Team Director of IGA
10:30am – 11:00am

Transportation in Texas

Transportation is always a popular topic during a legislative session, and with lawmakers already beginning the work of making state laws during the 87th session which began January 12th, it's a sure bet that transportation will work its way into the conversations. Listen in to hear how TxDOT has managed to operate in the era of COVID and what's on the horizon for TxDOT for the future after the pandemic and the winter storm. Speaker: Mr. Marc Williams, Deputy Executor Director of the Texas Transportation Department
11:15am – 12:30pm

Roundtable – Commissioners Court

12:30pm
Conference Adjourn
Sheraton Austin Hotel at the Capitol
Centrally located in downtown, Sheraton Austin features 367 beautifully appointed guest rooms, Brand new club lounge offering an extended hot continental breakfast and daily evening hors d'oeuvres.
Hotel Information
Sheraton Austin Hotel at the Capitol is located at
701 E 11th St, Austin, TX 78701
Reservations may be made directly online on the
Marriot website
or via phone at 512.478.1111. A complimentary, on-demand airport shuttle is available.
Become a Sponsor
Conference sponsorship offers companies the unique opportunity to interact with urban county elected officials from across Texas. If you are interested in sponsoring the 2021 Urban Counties Education & Policy Conference, download our sponsor prospectus below for more information. We appreciate your interest in partnering with us, and look forward to working with you in the future.
Thank You 2021 Conference Sponsors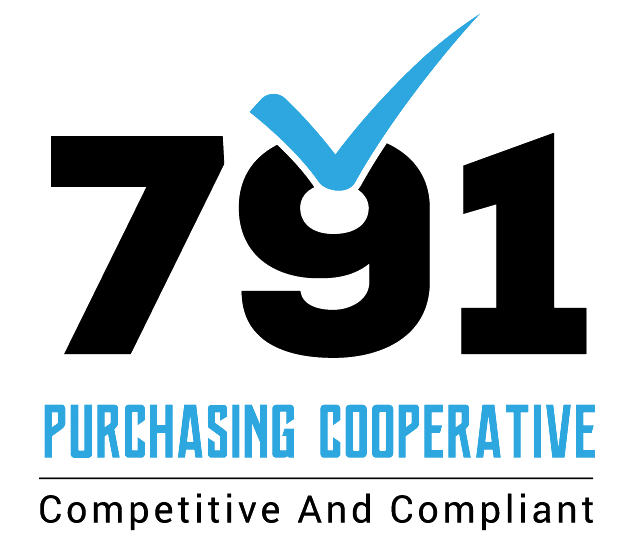 Urban Counties Education & Policy Conference