Meet this year's Texas Conference of Urban Counties Policy and Education Speakers. Speakers are listed in the order which they will appear.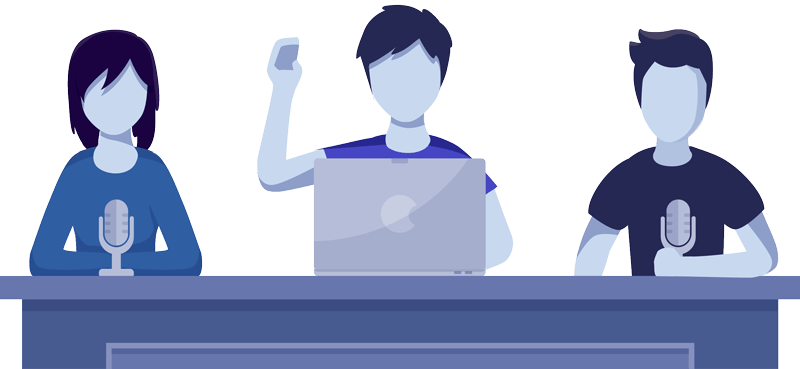 Wednesday, March 3, 2021
Andy Brown

Judge, Travis County

Andy Brown serves as the Travis County Judge. He looks forward to making Travis County a safer community by investing in access to health care, including mental and behavioral health resources, and by improving access and transparency for county services.

Most recently, he served as finance director and senior advisor to Senate and Presidential candidate, Beto O'Rourke. Having worked extensively in Democratic politics in Texas, Brown served as a legislative aide to former Texas Speaker of the House Pete Laney and as campaign manager for Congressman Lloyd Doggett. He also served as the Travis County Democratic Party Chair from 2008 – 2013 where he helped dramatically increase voter turnout in 21 majority minority precincts in East Travis County.

Judge Brown grew up in Austin. He graduated from Colorado College and The University of Texas School of Law. He is fluent in Spanish and spent time living and working in Costa Rica, Honduras, Chile, and Argentina. He worked as an EMT after college, and clerked for a federal judge in McAllen, Texas, after law school. He is an experienced litigator from his time working at the law firm he started in 2011. He sits on the board of the Central Texas Media Foundation and is a recent past board member of The Sobering Center Austin, which he helped establish.

Judge Brown enjoys gardening and running around Lady Bird Lake with his family. He has a blackbelt in Taekwondo, and once received a bloody nose while sparring with a US Olympic Gold medalist. Judge Brown and his wife, Sara, have two children, Hattie and Franklin.

Glenn Hegar

Texas State Comptroller

Glenn Hegar was elected as the 36th Texas Comptroller of Public Accounts in November 2014. Hegar is a sixth-generation Texan who grew up farming land that has been in his family since the mid-1800s. He is a 1993 graduate of Texas A&M University and earned his law degree at St. Mary's University. As comptroller, Hegar is the chief financial officer for the world's 10th-largest economy. He has emerged as a passionate advocate for conservative financial management and government transparency who has focused on creating a more efficient agency.
Thursday, March 4, 2021
Marc Giannoni

Senior Vice President and Director of Research Federal Reserve Bank of Dallas

Marc P. Giannoni is senior vice president and director of research. He joined the Dallas Fed in September 2017.

Giannoni previously was a research economist and assistant vice president in the macroeconomic and monetary studies function of the New York Fed. He is a native of Switzerland and began his career as an economist with the Swiss National Bank in Zurich in 1992.

He joined the New York Fed as an economist in 2000 before leaving to begin an academic career at the Columbia University Graduate School of Business in 2002. Giannoni rejoined the New York Fed in 2011 while continuing as an adjunct professor of finance and economics at Columbia.

He holds BA and MA degrees in economics from the University of Geneva in Switzerland and MA and PhD degrees in economics from Princeton University.

Dr. Jim Hellerstedt

Commissioner, Texas Department of State Health Services

Dr. Hellerstedt earned his Doctor of Medicine degree from the University of Pittsburgh and completed his General Pediatrics Residency at the University of Texas-San Antonio Health Science Center. He moved to Austin in 1981 and practiced office-based general pediatrics for 18 years with Austin Regional Clinic.

Dr. Hellerstedt first entered public service as the Medical Director of the Bureau of Medicaid Managed Care and CHIP at the Texas Department of Health in 2000 and became the Medical Director for the Medicaid CHIP Division of the Texas Health and Human Services Commission in 2001. The Texas Pediatric Society presented Dr. Hellerstedt with the Child Advocate of the Year award in 2007.

After seven years with the state government, he accepted a position as Vice President of Medical Affairs at Dell Children's Medical Center of Central Texas. He became the Associate Chief Medical Officer at Seton Family of Hospitals in 2009 and the Chief Medical Officer in 2013.

Dr. Hellerstedt is a member of the Texas Medical Association, Travis County Medical Society, and Texas Pediatric Society. His honors and awards include the 2007 Texas Pediatric Society Child Advocate of the Year. He has served the Central Texas community through his membership in and leadership of numerous committees at the Children's Hospital of Austin, Brackenridge Hospital, the Seton Hospital Network, and Austin Independent School District.

In January 2016, Dr. Hellerstedt assumed the role of Commissioner of the Texas Department of State Health Services. With his leadership, the agency strives to achieve the vision of "A Healthy Texas" and fulfill the mission of improving the health, safety, and well-being of Texans through good stewardship of public resources, and a focus on core public health functions.

In 2020, Dr. Hellerstedt and Dr. Jennifer Shuford co-authored the chapter "Resilience Is Key: Lessons from Past Public Health Disasters" in the book Preparing for Pandemics in the Modern World, published by Texas A&M University Press.

Dr. James Henson, PhD

Director, Texas Politics Project

James Henson, Ph.D. teaches in the Department of Government at the University of Texas at Austin and directs the Texas Politics Project, a collection of endeavors designed to encourage informed interest and engagement in Texas politics and government. He co-founded and co-directs the University of Texas/Texas Tribune Poll, the longest running survey of public opinion in Texas. He also writes about politics for The Texas Tribune and other publications, and is a frequent resource for news media, researchers, and civic and interest groups on Texas politics and government. 

Rep. Eddie Lucio III

Texas House of Representatives

State Representative Eddie Lucio, III has served eight terms representing Texas House District 38, covering the southwestern portion of Cameron County in the Texas Legislature. Before coming to the Texas House, he worked for the Texas Comptroller of Public Accounts. He serves as a member of the Natural Resources Committee and the State Affairs Committee in the Texas House of Representatives. Previously, he served as Chair of the Insurance Committee and served on numerous committees such as Public Health and Calendars.

Rep. Lucio has received accolades from various professional and community organizations including: "Legislator of the Year Award for Legislative Excellence" by the Texas Public Health Association and the Combined Law Enforcement Association of Texas' "Best of the House" award.

In addition to his law practice, Rep. Lucio is a small business owner that has worked to bring his passion for fitness to the Rio Grande Valley. He became a franchise owner for Orangetheory Fitness in 2017 and has now opened two locations in Brownsville and Harlingen. His commitment to health and wellness has translated to building a community of individuals seeking to meet ambitious fitness goals. He enjoys being able to help members of the community meet their wellness goals and improve their general well- being through Orangetheory Fitness.

Senator Joan Huffman

Texas State Senate

 Senator Joan Huffman started her career as a public servant in 1981. Upon earning her undergraduate degree from Louisiana State University, she became a secretary for the Harris County District Attorney's office. It was there that she became inspired by the work of prosecutors and decided to enroll in night classes at the South Texas College of Law while continuing to work full time.

Upon earning her law degree, Joan was hired as a prosecutor and advanced from misdemeanor court to Chief Felony Prosecutor, Special Crimes Gang Prosecutor, and Legal Counsel to the Organized Crime Narcotics Task Force. She served as lead prosecutor in over 100 jury trials, including murders, aggravated robberies, and sexual assaults of adults, and children. Senator Huffman earned a reputation as a fair and tough enforcer of the law both as a prosecutor and a twice-elected Judge to the 183rd Criminal District Court in Harris County.

Senator Huffman was first elected to the Texas Senate in 2008 and has been re-elected four times. She currently serves as Chair of the Senate Special Committee on Redistricting, Chair of the Senate Committee on Jurisprudence, Vice-Chair of the Senate Committee on Criminal Justice, as a senior member of the Senate Committee on Finance, the Senate Committee on Administration, and the Legislative Budget Board.

Mr. David Mendez

Partner, Bickerstaff Heath Delgado Acosta LLP

David Méndez is a partner at Bickerstaff Heath Delgado Acosta LLP in Austin, Texas. He has over 30 years of experience in voting rights, redistricting, and public finance issues, and regularly advises counties, cities, colleges and school districts in these areas. Mr. Méndez is Board Certified in Administrative Law by the Texas Board of Legal Specialization, and speaks and writes extensively on election law, redistricting, and public finance. He received his J.D. from the University of Texas School of Law and his B.B.A. from St. Mary's University.

Rep. Trent Ashby

Texas State Representative

Representative Trent Ashby was sworn into the Texas House of Representatives in January 2013. His district is comprised of Angelina, Houston, Leon, Madison, San Augustine, and Trinity Counties. He is currently a member of the House Committees on Appropriations and Transportation. This is his fourth term on the Appropriations Committee, having twice served as the Chairman of the Subcommittee that oversees higher and public education funding. In prior sessions, Trent has served as a member of the House Committees on Administration, Calendars, Defense & Veterans' Affairs, Natural Resources, and Public Education. He was recognized by his colleagues in the ( party ) Caucus as the Freshman of the Year at the completion of his first session, and was selected after his second session as the Most Valuable Sophomore in the Texas House by Capitol Inside.

Born and raised on a dairy farm and diversified livestock operation in Rusk County, Ashby is proud of his rural background and upbringing. He is a graduate of Henderson High School and was named one of their distinguished alumnus in 2014. Trent is a graduate of Texas A&M University with a bachelor's degree in Agricultural Economics. While at A&M, he was elected to the Student Senate, Class Treasurer, and Senior Yell Leader. He continues to be involved with his alma mater through the Texas A&M Letterman's Association and Association of Former Students.

Today, Trent is Senior Vice President for VeraBank. He and his wife, Nickie, live in Lufkin with their two sons – Garin and Grant. Prior to being elected to the Legislature, Ashby served as President of the Lufkin ISD Board of Trustees. Both he and Nickie are very active in their boys' schools, their community, as well as their church, Harmony Hill Baptist Church.

JD Clark

Judge, Wise County

 J.D. Clark is currently serving his second term as county judge of Wise County. He holds a bachelor's degree in English and history from the University of North Texas and a master's degree in Educational Leadership from Midwestern State University. Prior to his 2014 election as county judge, Clark was a high school history teacher and the mayor of his hometown of Chico. Clark is the chair of the National Association of Counties (NACo) Telecommunications & Technology Committee and co-chair of NACo's Broadband Task Force. He previously served as chair of NACo's Rural Action Caucus and Veterans & Military Services Committee as well as the president of the North Central Texas Council of Governments. Clark's current focus in Wise County is "honoring the past and building the future," a vision based on infrastructure/service development for current and projected growth while also restoring the 125-year-old working courthouse. Clark and his wife, Leah, live near Chico with their three daughters: four-year-old Claire and two-year-old twins Maggie and Zelda.

Adam Scott

Associate Legislative Director for NACo

Arthur Scott serves as Associate Legislative Director for NACo's Agriculture and Rural Affairs portfolio, lobbying on a broad range of issues facing rural counties. Arthur also serves as Political Outreach Manager for NACo developing and leveraging strategic partnerships to help address key county priorities in Congress and the Administration. Additionally, Arthur designed and managed NACo's 2016 U.S. Presidential Election initiative "Counties Connect America." Other responsibilities include staffing NACo's Northeast Region Caucus and the National Association of County Intergovernmental Relations Officials (NACIRO).

Prior to NACo, Arthur served as Deputy Chief of Staff in the U.S. Senate. During his time in the Senate, Arthur managed all federal appointment processes including judicial nominations and coordinated political and civic outreach initiatives across the Commonwealth. Arthur also managed the grassroots outreach programs for congressional campaigns during the 2008, 2010 and 2012 election cycles. Taking a leave of absence from his position in the Senate, Arthur helped design and execute field programs to address the diverse geographic and demographic landscapes of Virginia. A native of rural Southwestern Virginia, he graduated from Emory and Henry College in 2007 with a B.A. in Geography and minor in Business Management. Before moving to Washington, D.C. in 2008, Arthur operated in several capacities within the economic development community in Southwest Virginia including an internship with Lenowisco, the regional planning district commission.

Beth Garza

Senior Fellow, Energy and Environmental Policy Team for R Street

Prior to joining R Street, Beth served as the director of the Electric Reliability Council of Texas Independent Market Monitor from 2014 through 2019 after serving as the deputy director since 2008. In this role, she was responsible for monitoring market participant activity, evaluating wholesale market operations and recommending improvements to the wholesale market design.

Over the course of her 35-year career in the electric utility industry, Beth has held a variety of leadership roles in generation and transmission planning, system operations, regulatory affairs and market design for both regulated and competitive entities. Her previous employers include Nextera and Austin Energy.

Beth is a graduate of the University of Missouri and is a registered professional engineer in the State of Texas.  

David Roylance

Principal, Prism Energy Solutions

David is Principal of Prism Energy Solutions, a strategic sourcing and energy consultancy firm based in Houston.  David has focused his professional efforts toward the efficient transition of regulated markets to competition. He has worked with suppliers, government entities and multi-national end-users to capture the benefits available through competitive markets.  He has established a distinguished track record in International and Domestic energy markets as they migrated from regulated tariff-based design to competitive market structures.  

David brings 30 years of oil & gas, electricity and commodity risk management knowledge to the entrepreneurial phase of his career. David co-founded Cavallo Energy Texas, a wholesale power and retail services firm that is now part of Calpine Corporation. David served as Senior Vice-President for Reliant Energy where he led their commercial and industrial sales and marketing division. Prior to Reliant Energy, he spent 12 years in various roles with Conoco's upstream divisions.

David graduated from the University of North Texas with a Bachelor of Business Administration in 1985.  
Friday, March 5, 2021
Luke McGowan

White House Senior Advisor for Economic Recovery

Luke McGowan is the Senior Advisor for Stimulus and Economic Recovery in the White House Office of Intergovernmental Affairs. Prior to joining the Biden-Harris Administration, McGowan served as the Director of the Community and Economic Development Office of Burlington, Vermont, where he also ran the City's Resource and Recovery Center in response to COVID-19. He served on the City's Emergency Operations Center and worked with state and federal agencies to bring assistance to the community. Prior to his appointment in Burlington, he launched a consulting company in Vermont, Dirt Road Consulting, and was a US-based venture partner for Mustard Seed, a social and environmental impact fund. His private sector experience began at Thumbtack, a San Francisco-based startup, where he was an early employee and later became Head of Public Policy. During the first term of the Obama-Biden Administration, he served the Vice President in his Office of Correspondence, assisting in communication with mayors and governors during the implementation of the Recovery Act. He later joined the White House Office of Legislative Affairs. He has an MPA from the Harvard Kennedy School of Government. 

Eduardo Cisneros

White House Intergovernmental Affairs Director for COVID-19 

Eduardo Cisneros currently serves as Intergovernmental Affairs Director for COVID-19 Response Team at the White House. Prior to joining the White House, Cisneros worked at AltaMed Health Services, one of the nation's largest Federally Qualified Health Center (FQHC) on the frontline responding to the COVID-19 pandemic. Before that, he worked at SEIU Healthcare in Washington, DC. Cisneros also served in the Obama-Biden administration as a Special Assistant to the Secretary and Associate Director of Intergovernmental Affairs at the U.S. Department of Labor. Previously, Cisneros worked at the Los Angeles Unified School District, the nation's second-largest school district. Born in Los Angeles, Cisneros is a graduate of California State University-Long Beach as well as the University of Chicago. He is relocating to Washington, DC with his wife and son.

Nathanial Moran

Judge, Smith County

Smith County Judge Nathaniel Moran is proud of his East Texas roots. A native of Whitehouse and graduate of Whitehouse High School, he continued his education at the U. S. Military Academy and Texas Tech University, where he received a bachelor's degree in Russian, an MBA, and his law degree. He has served as the County Judge in Smith County since July 2016. 

Judge Moran previously served the Smith County community through various volunteer positions, among them the Discovery Science Place, the Whitehouse ISD Education Foundation, Boy Scouts of America Pack 370, and Cancer Foundation for Life. He was elected three times to the Tyler City Council and was the recipient of the 2009 W.C. Windsor Award. He and his wife Kyna are the proud parents of four children ranging from age 16 to 4.  

Devan Allen

Commissioner, Tarrant County

 "In our work, we will seize the opportunities before us and move with intentionality and courage to shape the future for generations to come." 

Commissioner Devan Allen is a devoted public servant invested in the fight for our community in the areas of education, healthcare, elections, criminal justice, transportation, economic development and other critical issues. As a former Emergency Medical Technician (EMT) she is dedicated to expanding access to quality, affordable health care. 

Devan has spent nearly her entire adult life in public service and is known for her passion, her diplomacy and keen ability to get to the root of complex problems to resolve them. She has served on a number of boards, commissions, and with a host of non-profit organizations, including: DRC Community Solutions to End Homelessness, Chair of the Arlington Community Relations Commission, inspirED Advisory Committee, New Leaders Council Advisory Board, Women Inspiring Philanthropy, and is a founding member of BRIDGE Young Professionals.

In 2015, Fort Worth CEO Magazine named her one of "20 Women to Watch in Business." Prior to launching her own bid for County Commissioner, she worked as the District Director in both the Texas Senate and House, served as Campaign Manager for State Representative Chris Turner, Chair of the House Democratic Caucus, and also served as a Council Aide to a Fort Worth Mayor Pro Tem. 

She is Founder and Principal of Allen Realty Advisors, a proud UT Arlington Maverick (2010), and resides in Arlington with her husband, Mark, a Commercial Real Estate Broker and Principal of Allen Multifamily Advisors with Colliers International.

Growing up as the youngest child of incarcerated parents and experiencing homelessness at a young age, Devan never conceived that her path would lead to becoming an entrepreneur or an advocate for others. At the heart of her success is her core belief that success is attainable if one is willing to work diligently to achieve it. 

Committed to celebrating the uniquely diverse community that is Precinct 2, Devan believes that what matters most, regardless of the issue, is treating people well and valuing their priorities. 

That is why Devan chooses to lead in a balanced and unifying way in doing her best to serve the greatest number of people in a way that is practical, equitable and sustainable. It is her honor to serve as your County Commissioner.

Marc Williams

Deputy Executor Director of the Texas Transportation Department

Marc D. Williams, P.E., serves as Deputy Executive Director of the Texas Department of Transportation. In this role he assists the department's executive director and management team with oversight of all TxDOT functions, including the management and operation of the state's transportation system. He is charged with ensuring Texas' transportation system is planned, constructed and maintained in a cost-effective manner in order to effectively address the state's growing safety, mobility and reliability needs.

Williams' career experience in transportation planning and program efforts includes public- and private-sector organizations involving state, county and local jurisdictions. He has served in leadership positions with two state departments of transportation and has worked with national, private-sector transportation engineering organizations. His professional assignments have included directing statewide transportation planning and programming efforts as well as managing project-specific highway and multimodal transportation plans and programs.

He has worked extensively with public and agency outreach, transportation plans of various modes, regional and corridor-level plans and programs, environmental planning and approval, economics and finance, project design and development, along with work in the areas of construction management, operations and maintenance.