Registration Open
Join us January 9-11, 2019 for the Urban Counties Annual Education & Policy Conference. Commissioners court members and county professional staff – including executive, budget, elections, and legislative staff – will all benefit from attending Capitol 2019. The conference will provide a great opportunity to network and discuss county government issues.
Standard
Register after Thursday, Dec. 20
Not sure you can make it? No sweat. You have until Jan. 3, 2018 to register at our standard rate.
Early Bird
Register by Thursday, Dec. 20
There's still time to register early and save by taking advantage of our early bird pricing.
Guest
Register by Thursday, Dec. 20
Invite a friend, family member or spouse to be your guest to our opening keynote dinner and sponsors' reception.
Registered attendees may bring a guest or spouse to Austin for only $175. Guests may attend Wednesday evening's opening keynote dinner, and the sponsors reception Thursday evening at the Sheraton Austin at the Capitol. Registration is exclusive to Texas Conference of Urban Counties members' commissioners courts and county staff. Companies interested in participating may inquire below about sponsorship opportunities. We look forward to seeing you in January!
The Sheraton Austin is accepting hotel reservations for conference attendees at our special Urban Counties rate. You can book, modify or cancel your hotel reservations at any time under the Urban Counties rate until Friday, December 14. By securing a room with our conference rate, attendees will receive a discounted room rate, complimentary WiFi, and other amenities. A limited number of rooms have been reserved for our group. Attendees are encouraged to book early to ensure availability.
We are seeking corporate underwriters to support us in offering the highest level of continuing education available for urban county officials. It is our hope to finalize sponsorship arrangements as soon as possible, as availability is limited to only 10 companies. We appreciate your interest in partnering with the Urban Counties and look forward to working with you in the future.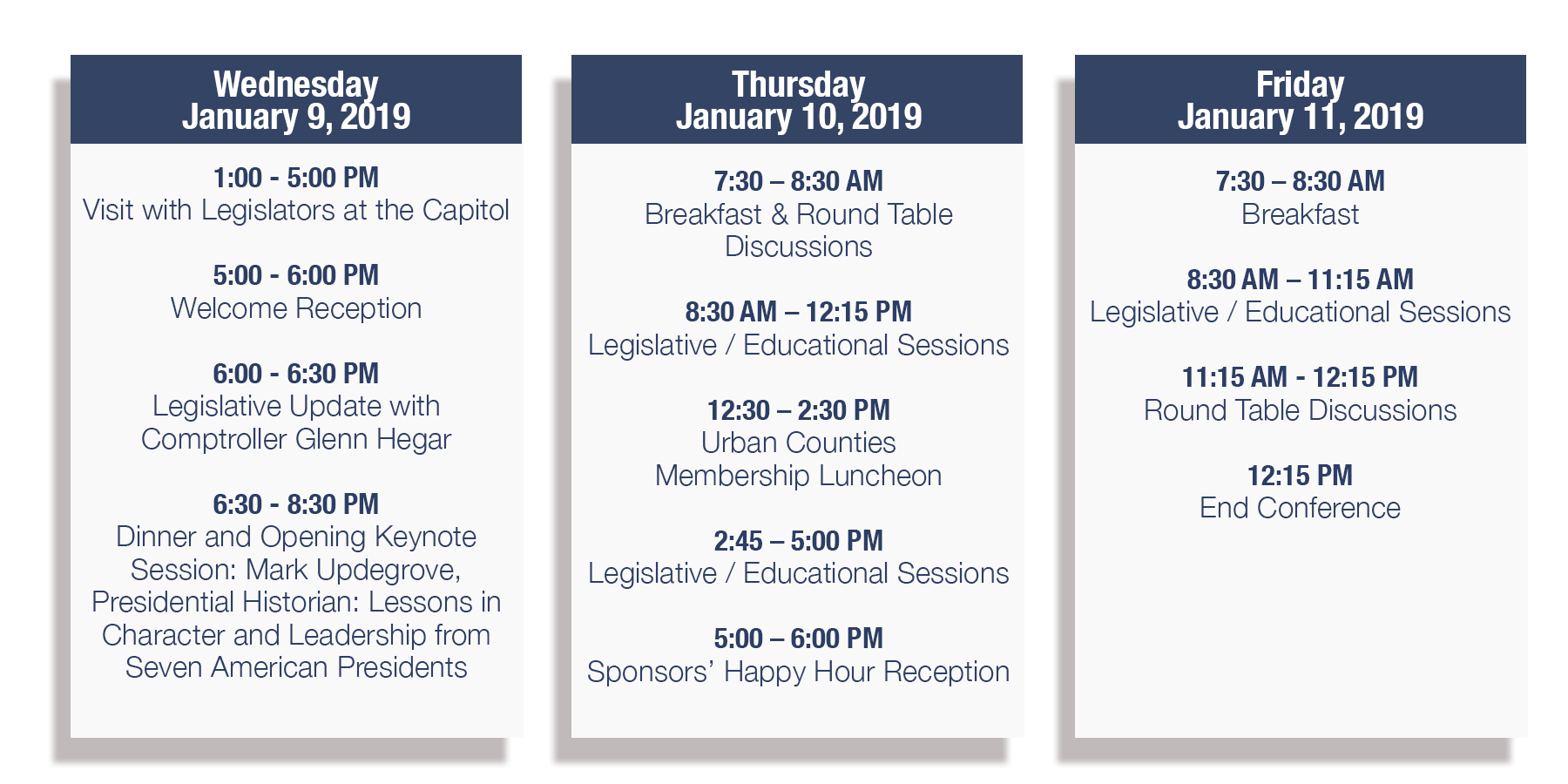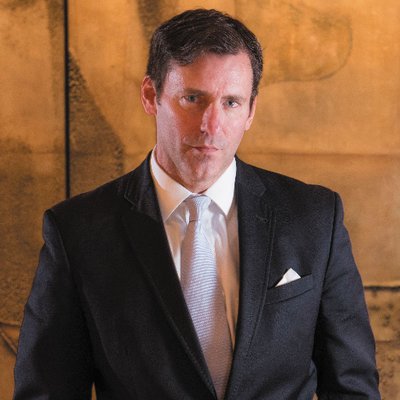 Keynote Speaker Mark Updegrove
Mark K. Updegrove is an author, historian, journalist and television commentator. He is inaugural CEO of the National Medal of Honor Museum, to be built on Charleston Harbor in South Carolina. From 2009 to 2017, he served as the director of the LBJ Presidential Library in Austin, Texas, and remains a trustee of the LBJ Foundation board.