Join Us for Capitol 2019: Education & Policy Conference
Our most highly anticipated member event of the year will be held at the Sheraton Austin at the Capitol. Commissioners court members and county professional staff – including executive, budget, elections, and legislative staff – will all benefit from attending Capitol 2019.
Register
Earn Credits
County Commissioners can earn up to 12 continuing education credit hours for attending conference sessions.
Learn
We have an exciting lineup of speakers to offer keen insights to our members about the upcoming 86th Legislative Session.
Network
Take advantage of excellent networking opportunities with other county leaders and legislators in preparation for the upcoming legislative session.
Standard
Register after Thursday, Dec. 20
Not sure you can make it? No sweat. You have until Jan. 3, 2018 to register at our standard rate.
Early Bird
Register by Thursday, Dec. 20
There's still time to register early and save by taking advantage of our early bird pricing.
Guest
Register by Thursday, Dec. 20
Invite a friend, family member or spouse to be your guest to our opening keynote dinner and sponsors' reception.
Registered attendees may bring a guest or spouse to Austin for only $175. Guests may attend Wednesday evening's opening keynote dinner, and the sponsors reception Thursday evening at the Sheraton Austin at the Capitol. Registration is exclusive to Texas Conference of Urban Counties members' commissioners courts and county staff. Companies interested in participating may inquire below about sponsorship opportunities. We look forward to seeing you in January!
The Sheraton Austin is accepting hotel reservations for conference attendees at our special Urban Counties rate. You can book, modify or cancel your hotel reservations at any time under the Urban Counties rate until Monday, December 31. By securing a room with our conference rate, attendees will receive a discounted room rate, complimentary WiFi, and other amenities. A limited number of rooms have been reserved for our group. Attendees are encouraged to book early to ensure availability.
We are seeking corporate underwriters to support us in offering the highest level of continuing education available for urban county officials. It is our hope to finalize sponsorship arrangements as soon as possible, as availability is limited to only 10 companies. We appreciate your interest in partnering with the Urban Counties and look forward to working with you in the future.
11:30 AM – 6:30 PM Registration Open
12:00 PM – 2:30 PM Newly Elected Officials: Open Meetings, Public Information Training
1:00 PM – 5:00 PM Legislators at the Capitol
5:00 PM – 6:00 PM Welcome Reception
6:00 PM – 6:30 PM Legislative Update Comptroller Glenn Hegar
6:30 PM Plated Dinner Service
7:00 PM – 8:30 PM Keynote: Lessons in Character and Leadership from Seven U.S. Presidents Mark Updegrove, LBJ Foundation
7:30 AM – 8:30 AM Breakfast
8:30 AM – 9:00 AM Legislative Update: Rep. Garnet Coleman
9:15 – 10:15 AM Opening General Sessions: Protecting Self-Determination with Kim Haddow
10:30 – 12:00 PM Media Panel: Political Outlook with Harvey Kronberg, The Quorum Report, Jay Leeson, The Other Side of Texas, Ross Ramsey, The Texas Tribune
12:30 – 2:30 PM Membership Luncheon with Rep. Hugh Shine
2:45 – 3:45 PM General Session: Unfunded Mandates with Panel of Legislators with Rep. Kyle Kacal, Rep. Trent Ashby, and Rep. DeWayne Burns, Texas House of Representatives
4:00 – 5:00 PM Texas Budget Outlook FY20-21 with Eva DeLuna Castro, CPPP
5:00 – 6:00 PM Sponsors' Happy Hour Reception
7:30 – 8:45 AM Breakfast
8:45 – 9:45 AM General Session: Property Taxes and Revenue Caps with TTARA & TPPF Talmadge Heflin, Texas Public Policy Foundation, Dale Craymer, Texas Taxpayers and Research Association
10:15 – 11:15 AM Revenue Caps: Case Study on Resulting Tax Increases Mike Taylor, Unified Government of Wyandotte County and Kansas City, KS and Fred Silva, California Forward
11:30 – 12:30 PM Round Table Discussions
12:30 PM End Conference
Note: This draft agenda is for planning purposes only; times and content are subject to change.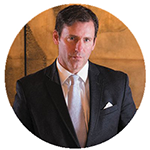 Keynote Speaker Mark Updegrove
Presidential Historian for ABC News, Author and Former CEO of Medal of Honor Museum
Mark K. Updegrove is an author, historian, journalist and television commentator. He is inaugural CEO of the National Medal of Honor Museum, to be built on Charleston Harbor in South Carolina. From 2009 to 2017, he served as the director of the LBJ Presidential Library in Austin, Texas, and remains a trustee of the LBJ Foundation board.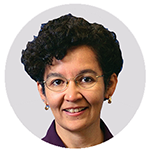 Eva DeLuna Castro
State Budget Analyst for the Public Policy Priorities and Director for Invest in Texas
Eva DeLuna Castro oversees the Center's analysis of fiscal and budget issues, advocating for solutions that enable Texans of all backgrounds to reach their full potential. She joined CPPP in 1998; prior to that, she was a writer and analyst for the Texas Comptroller of Public Accounts, and a state House legislative aide. She earned a Bachelor of Arts in History and Literature from Harvard University and a Master of Public Affairs from the LBJ School at The University of Texas at Austin.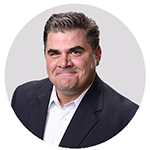 Jay Leeson
Founder and Managing Editor for Other Side of Texas
Mr. Leeson is best known for his independent voice, original thought and distinctive style, which has led to his emergence as a well recognized Texas political commentator. His firebrand prairie populism and place-over-party perspective is often cursed by folks who may or may not might be crazier than him on the far reaches of Left and Right. But he is generally respected by Republicans and Democrats alike. The podcast version Jay Leeson's Other Side of Texas radio program regularly ranks highly in Apple's News & Politics category. The program broadcasts weekdays from 5-6pm on KRFE AM 580 Lubbock and live streams from OtherSideofTexas.com. Leeson writes regularly on his site, and frequently for Texas Monthly, Dallas Morning News and Lubbock Avalanche-Journal, amongst other publications.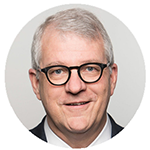 Ross Ramsey
Executive Editor and Co-Founder for the Texas Tribune
Ross Ramsey is executive editor and co-founder of The Texas Tribune, where he writes regular columns on politics, government and public policy. Before joining the Tribune, Ross was editor and co-owner of Texas Weekly. He did a 28-month stint in government as associate deputy comptroller for policy and director of communications with the Texas Comptroller of Public Accounts. Before that, he reported for the Houston Chronicle from its Austin bureau and for the Dallas Times Herald, first on the business desk in Dallas and later as its Austin bureau chief, and worked as a Dallas-based freelance business writer, writing for regional and national magazines and newspapers.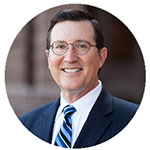 Dale Craymer
President of the Texas Taxpayers and Research Association
Dale Craymer is the President of the Texas Taxpayers and Research Association (TTARA)
, a membership organization of many of the state's top businesses. Mr Craymer previously served as the association's chief economist. Prior to his work at TTARA, Mr. Craymer had a long and distinguished career in state government, serving as Chief Revenue Estimator under Comptroller Bob Bullock, fiscal analyst for the House Speaker and Ways and Means Committee Chair, and Governor's Budget Director.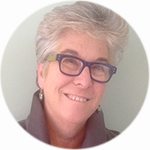 Kim Haddow
Director, Local Solutions Support Center
Kim Haddow is the director of the Local Solutions Support Center, an organization formed to coordinate and create opportunities to counter preemption that hurts local democracies and communities. As president of Haddow Communications, Haddow has worked with the Rockefeller Family Fund for the past six years.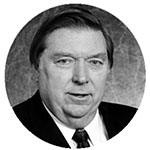 Talmadge Heflin
Director, Center for Fiscal Policy at Texas Public Policy Foundation
The Honorable Talmadge Heflin is the Director of the Texas Public Policy Foundation's (TPPF) Center for Fiscal Policy. Prior to joining the Foundation, Heflin served the people of Harris County as a state representative for 11 terms. Well regarded as a legislative leader on budget and tax issues by Democratic and Republican speakers alike, he for several terms was the only House member to serve on both the Ways and Means and Appropriations committees. In the 78th Session, Heflin served as chairman of the House Committee on Appropriations. He navigated a $10 billion state budget shortfall through targeted spending cuts that allowed Texans to avoid a tax increase.
Prior to his legislative service, he was a member of the Board of Trustees at Alief Independent School District. He is past president of the Texas Conservative Coalition, a member of numerous local civic organizations, serves as a deacon at First Baptist Church Dripping Springs, and is a former member of the board of the West Houston Medical Center.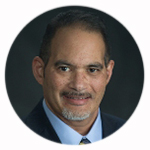 Rep. Garnet Coleman
Texas House Representative, District 147
Representative Garnet F. Coleman has served the people of District 147 in the Texas House of Representatives continuously since 1991. Throughout his years of service, Representative Coleman has earned a reputation as a diligent leader in the areas of health care, economic development and education. He is currently the Senior ranking member of the Public Health Committee as well as the Chairman of the County Affairs Committee. Representative Coleman also served as a member of the House Select Committee for Mental Health during the 84th Legislative Session and is currently serving on the House Select Committee on Opioid and Substance Abuse.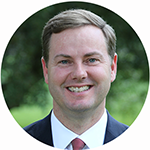 Rep. Trent Ashby
Texas House Representative, District 57
Representative Trent Ashby was sworn into the Texas House of Representatives in January 2013.  His district is comprised of Angelina, Houston, Leon, Madison, San Augustine, and Trinity Counties.  Trent has served on both the House Natural Resources Committee and the House Committee on Appropriations during his three sessions in Austin. He is also a member of the House Calendars Committee and serves as Chairman of the Appropriations Subcommittee that oversees all higher and public education funding in Texas. He was recognized by his colleagues in the Republican Caucus as the Freshman of the Year at the completion of his first session, and was selected after his second session as the Most Valuable Sophomore in the Texas House by Capitol Inside.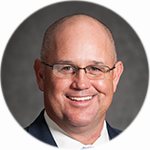 Rep. Kyle Kacal
Texas House Representative, District 12
Representative Kyle Kacal long-time resident of Brazos County, was first elected in November 2012 to the Texas House of Representatives to serve and represent House District 12. The district is comprised of Falls, Limestone and Robertson counties and the rural portions of Brazos and McLennan.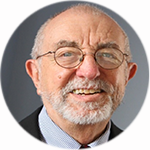 Fred Silva
Senior Fiscal Policy Advisor, California Forward
Fred Silva is California Forward's senior fiscal policy advisor. Having spent 50 years in the development of public policy in state and local government, Fred has spent his career in the field of state and local finance, state and local government operations, and has written extensively on the history of the state and local fiscal relationship in California.
Mike Taylor
Public Relations Director, Unified Government of Wyandotte County/Kansas City, Kansas
Mike Taylor is Public Relations Director for the Unified Government of Wyandotte County/Kansas City, Kansas.  His duties include media relations, situation management, lobbying the Kansas Legislature and Congress on behalf of the Unified Government and advising the County Administrator, Mayor, Commission and Department Directors on community issues.