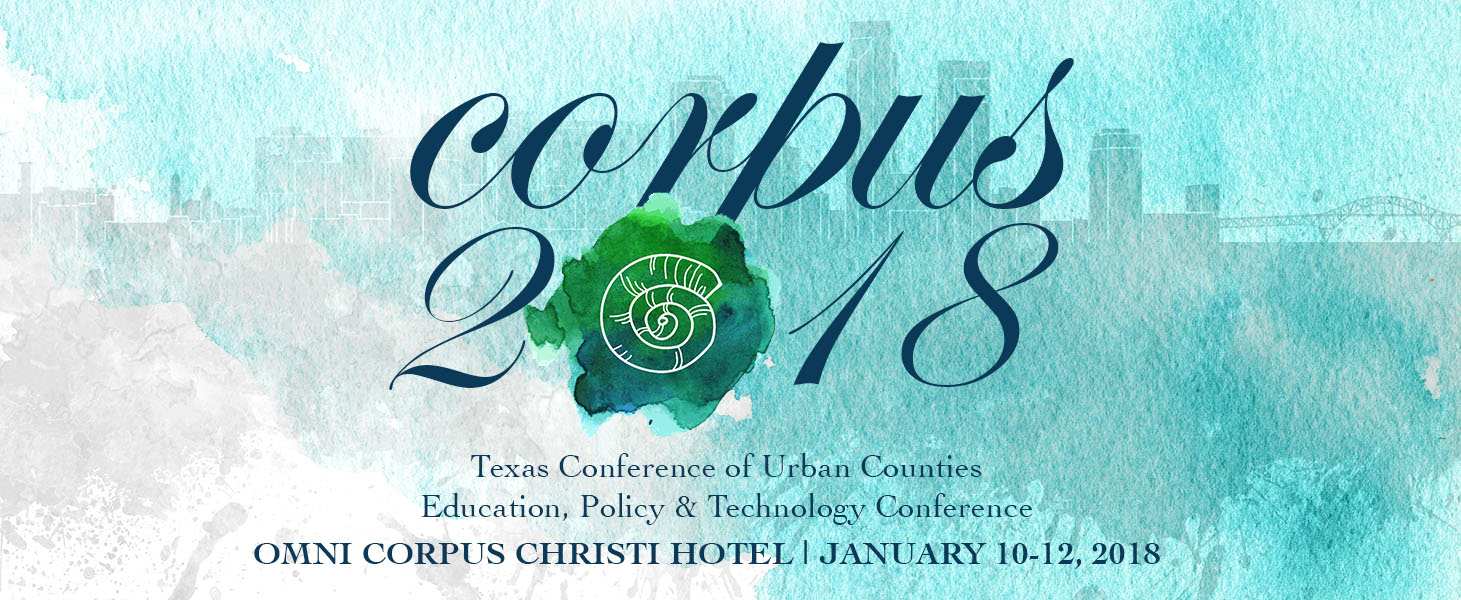 Discuss Urban County Issues
Corpus 2018 will offer the unique opportunity for urban county officials to gather in a relaxed setting, and discuss major issues and challenges facing urban counties today. County Commissioners may earn continuing education credit hours for attending.
Learn From Thought Leaders in the Industry
Engaging speakers will focus on trends and issues facing urban county officials. Short "Ideas Worth Sharing" breakout sessions will cover topics from community heath and justice to the latest technology trends.

Omni Corpus Christi is accepting hotel reservations for conference attendees at our special Urban Counties rate on a limited first come, first serve basis. By securing a room with our conference rate, attendees will receive a discounted room rate, complimentary WiFi, and other amenities. A limited number of rooms have been reserved for our group. Attendees are encouraged to book early to ensure availability.

We are seeking corporate underwriters to support us in offering the highest level of continuing education available for urban county officials. It is our hope to finalize sponsorship arrangements as soon as possible, as availability is limited to only 10 companies. We appreciate your interest in partnering with the Urban Counties and look forward to working with you in the future.
Thank you 2017 Conference Sponsors:

Wednesday, January 10, 2018
12:00 PM    Golf Tournament (Optional)
5:30 PM      Welcome Reception
6:30 PM      Opening Keynote and Dinner
Thursday, January 11, 2018
7:30 AM    Breakfast
8:15 AM    Educational Sessions
12:00 PM  Urban Counties Membership Luncheon
2:15 PM    Educational Sessions, Round Table Discussions
6:00 PM    Sponsors Reception at the Texas State Aquarium
Friday, January 12, 2018
7:30 AM    Breakfast
8:30 AM    Educational Sessions, Round Table Discussions
12:00 PM  Conference Ends
Note: This draft agenda is for planning purposes only; times and content are subject to change