Registration is Free
Join us on January 9-11, 2019 at Sheraton at the Capitol for an education experience while learning from nationally recognized industry leaders. Attend security and information discussions, and software update sessions—all while networking with peers around the state. There's no fee to register or attend this conference, so secure your spot now!
Register
Who Should Attend
We've invited IT Leaders from across Texas to join us in learning more about the cybersecurity challenges and strategies for mitigating threats in the local government space. This conference will be attended by CIOs, IT Directors and Support Staff from municipalities and counties throughout Texas.

Our Purpose
The 2019 TechShare Security & Information Conference format is designed around thought-leadership sessions, and fosters collaboration with other forward-thinking companies. The goal of our conference is to advance security leaders by arming them with the knowledge, tools, and expertise required to protect their counties and organizations.

Conference Room Block
The Sheraton Austin is accepting hotel reservations for conference attendees at our special Urban Counties rate. You can book, modify or cancel your hotel reservations at any time under the Urban Counties rate until Friday, December 21. By securing a room with our conference rate, attendees will receive a discounted room rate, complimentary WiFi, and other amenities. A limited number of rooms have been reserved for our group. Attendees are encouraged to book early to ensure availability.
Register
11:30 AM – 6:30 PM Registration Open
12:00 PM – 2:30 PM Newly Elected Officials: Open Meetings, Public Information Training
1:00 PM – 5:00 PM Legislators at the Capitol
5:00 PM – 6:00 PM Welcome Reception
6:00 PM – 6:30 PM Legislative Update Comptroller Glenn Hegar
6:30 PM Plated Dinner Service
7:00 PM – 8:30 PM Keynote: Lessons in Character and Leadership from Seven U.S. Presidents Mark Updegrove
8:00 AM – 9:00 AM  Secure Elections
9:00 – 10:00 AM  Network Security Is a Team Sport
10:20 – 11:20 AM  Security & Privacy Essentials for CIOs, County Leaders and Elected Officials
11:20 – 12:20 PM  Managed Security Services – What does that mean to you?
12:30 – 1:30 PM  Lunch & Learn with Amazon Web Services – Security in the Cloud
1:30 – 2:30 PM  Surviving Ransomware
2:30 – 3:30 PM  Cyber Security – Inside and Out
3:50 – 4:50 PM  Microsoft Cybersecurity Capabilities for Government
5:00 – 6:00 PM  Sponsor' Happy Hour Reception
8:00 AM – 11:30 AM  TechShare Product Updates
11:30 – 12:30 PM  TechShare Round Table
12:30 PM  Adjourn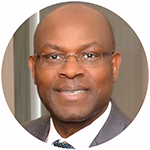 Chris Nchopa-Ayafor
CIO, Tarrant County
Chris Nchopa-Ayafor has been the Tarrant County, Texas, Chief Information Officer (CIO) since 2014. As the County government's top technology executive, Chris provides comprehensive strategic and tactical direction to enterprise IT directors, managers and 200+ employees in delivering technology services to over 4000 government employees across 100+ county departments, agencies and business units. He directs the development and administration of an approx. $60 million annual budget, with an approx. $121 million in technology assets/inventory under management. Chris collaborates with County Executives and Elected Officials in the exercise of his duties.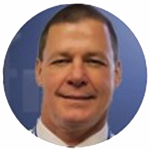 Darren May
Information Security Officer, Tarrant County
Darren May came to Tarrant County in 2014 as the Information Security Officer. Prior to his role with Tarrant County, he spent the last 40 years in IT, 18 of which in Information Security.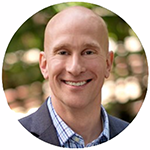 Ted Gruenloh
COO, Sentinel Intrusion Prevention Services
Ted has worked with web and network security technologies for more than 20 years. He began his career in technology as a full-stack engineer in web development and design. As Chief Operating Officer, Ted guides the overall operations of Sentinel IPS, the CINS Active Threat Intelligence System, and all other supporting technologies. You may also find him presenting at an information security conference or trade show, spreading the word about shared threat intelligence.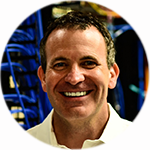 Steve Ganey
Assistant IT Director, Collin County IT Department
Steve Ganey is the Assistant IT Director for Collin County Texas and oversees technology for Courts and Justice, Detention, healthcare and all other critical and ancillary county functions.  Steve has over 20 years of IT leadership in the private and public sector and has held positions in software design, project management, customer support, testing automation and quality control.  He has been in his current position for 6 years and is passionate about the quality of service the IT team provides citizens, elected officials and county employees.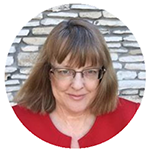 Nancy Rainosek
CISO, Texas Department of Information Resources
Nancy Rainosek is the Chief Information Security Officer for the State of Texas at the Department of Information Resources. She has over 35 years of IT experience in Texas state government and private sector consulting. Prior to joining DIR, she served as the deputy Chief Information Security Officer and the Enterprise Security Operations Manager for the Texas Health and Human Services Commission. She was an IT Audit Manager and Information Resource Manager at the Texas State Auditor's Office.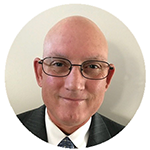 DuWayne Aikins, Jr.
Managed Security Services, AT&T
DuWayne E Aikins Jr is the Managed Security Services (MSS) Sales Lead with AT&T, specializing in Cyber Security while managing AT&T's Network Security Business with the State of Texas.  He served in the U.S. Air Force for 12 years as an intelligence analyst and considered a plank holder at Air Force Cyber Command in San Antonio Texas.  After leaving the service, DuWayne joined AT&T to provide Security Analysis and Incident Response to the U.S. Department of Justice in Washington D.C. He's a Certified Information Systems Security Professional with a Master's Degree in Information Systems.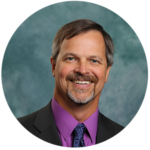 Randy Guin
Managing Partner, Birch Cline Technologies
Randy 
Guin
 has more than 20 years' experience working with Fortune 100 companies as well as with Federal, State and Local government agencies. In addition to working in leadership roles with EDS and SHI, he's also had the privilege of working as the Dallas County Chief Information Security Officer for eight years. In his current role as Managing Partner, Randy helps guide the Birch Cline focus of developing smarter strategies and delivering services to ensure customer security and success.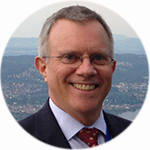 Paul Hopingardner
Chief Information Officer, Travis County
Paul Hopingardner has been the Travis County, Texas, Chief Information Officer (CIO) since 2017.  As a member of the County executive team he provides the strategic and day-to-day leadership for information technology and information security. He works closely with elected officials and regional partners to provide services internal and external customers. Prior to joining Travis County, he spent twenty-four years with the City of Austin, his last ten years, he was the deputy chief information officer for public safety technology.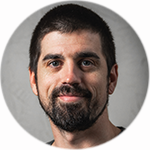 Alex Corley
Senior Solutions Architect, Amazon Web Services
Alex Corley has assisted various startups either hyper scale their cloud native offering or package legacy enterprise applications for SaaS delivery since 2008. Now, with over four and a half years with the Amazon Web Services SLG team, his focus has turned toward scalable governance strategies. Mr. Corley is passionate about driving best practices through automation and maintains a strong commitment to continuous compliance security automation efforts within the public sector space.