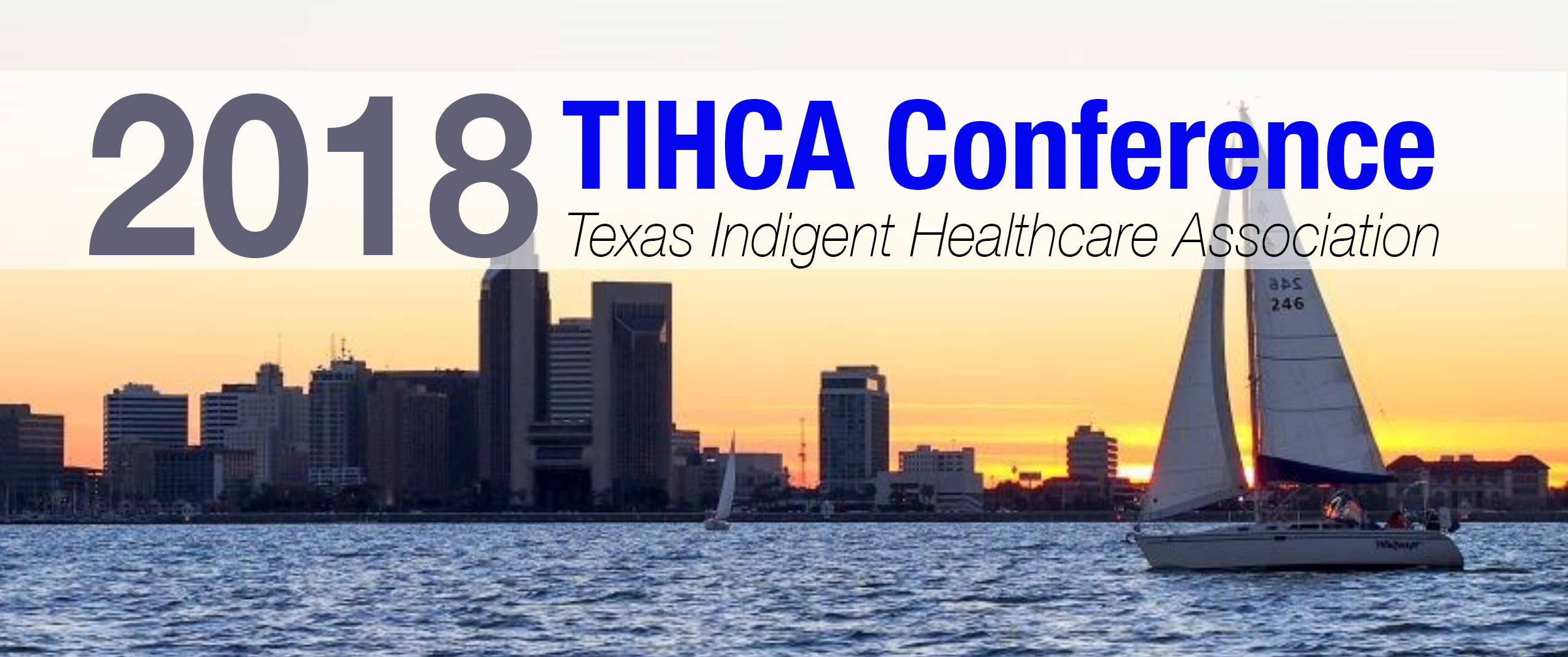 Register for the 2018 TIHCA Conference today!
Join us October 10-12, 2018 for the annual Texas Indigent Health Care Association (TIHCA) Conference. This conference will feature quality programs specially designed for counties and hospital districts throughout Texas.
Keep Calm, Texas Strong!
TIHCA 2018 Conference Agenda
•Subject to change•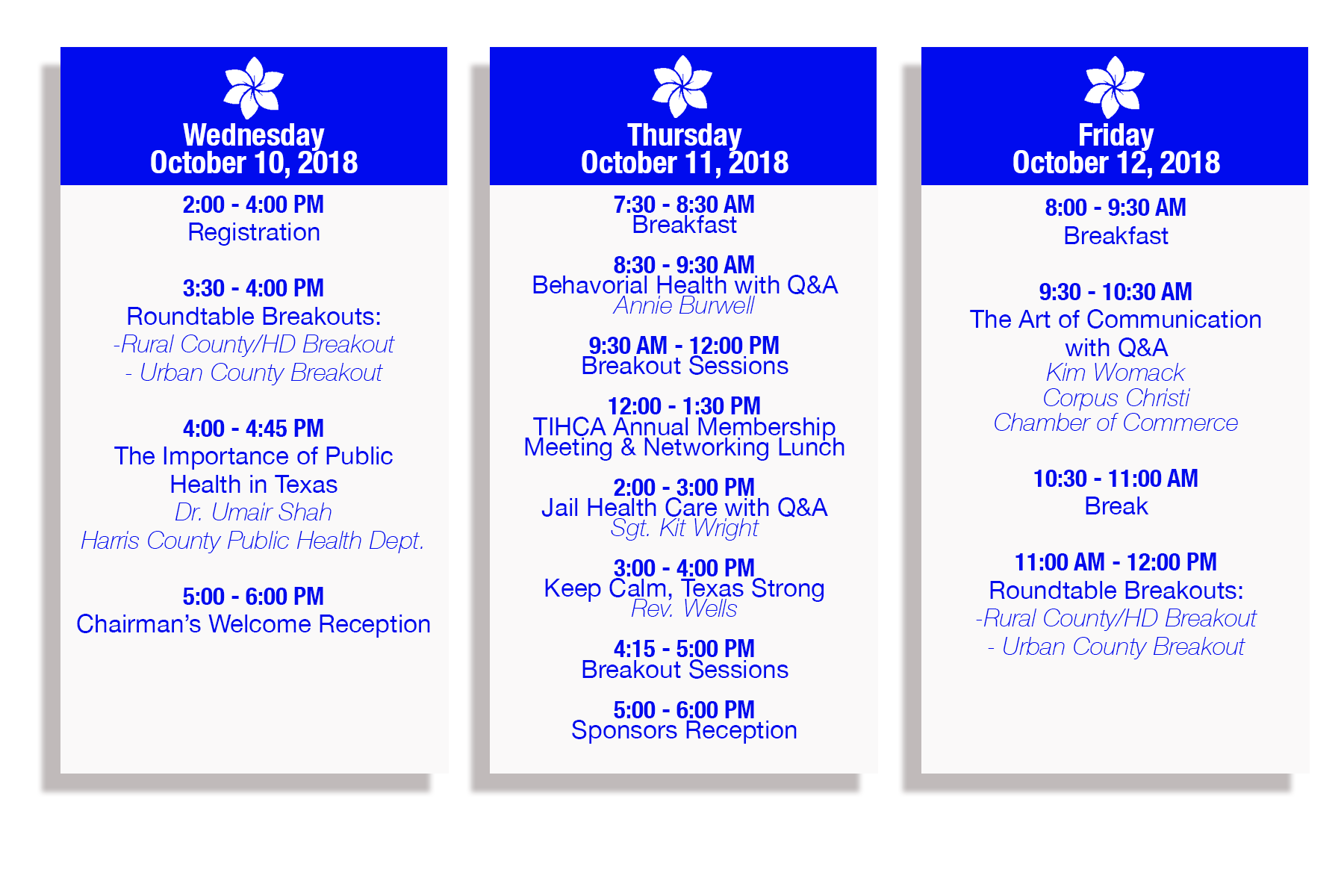 All conference activities will take place at the Omni Corpus Christi Hotel located at 900 N Shoreline Blvd, Corpus Christi, TX 78401.
To reserve a room in the TIHCA hotel block, please call 361.887.1600 and request the TIHCA group rate or book online. Book your room early as the block is first come first serve. Reservations must be made by September 25, 2018 to receive the group hotel rate at the prevailing government per diem rate (currently $106 per night plus taxes) and complimentary self-parking.
The Omni Corpus Christi has a complimentary shuttle, running to/from the airport every hour, at the top of the hour, and is located right outside the airport doors.  You can also call the hotel (361) 887-1600 in advance to reserve a ride from the airport or upon arrival if you miss the hourly shuttle.
Cancellations will be accepted in writing (via email to TIHCA@cuc.org) up to one week before the start of the conference, or no later than October 3, 2018. After this date, cancellations will not be honored and the full registration fee will be charged. Name changes will be accepted until October 8, 2018.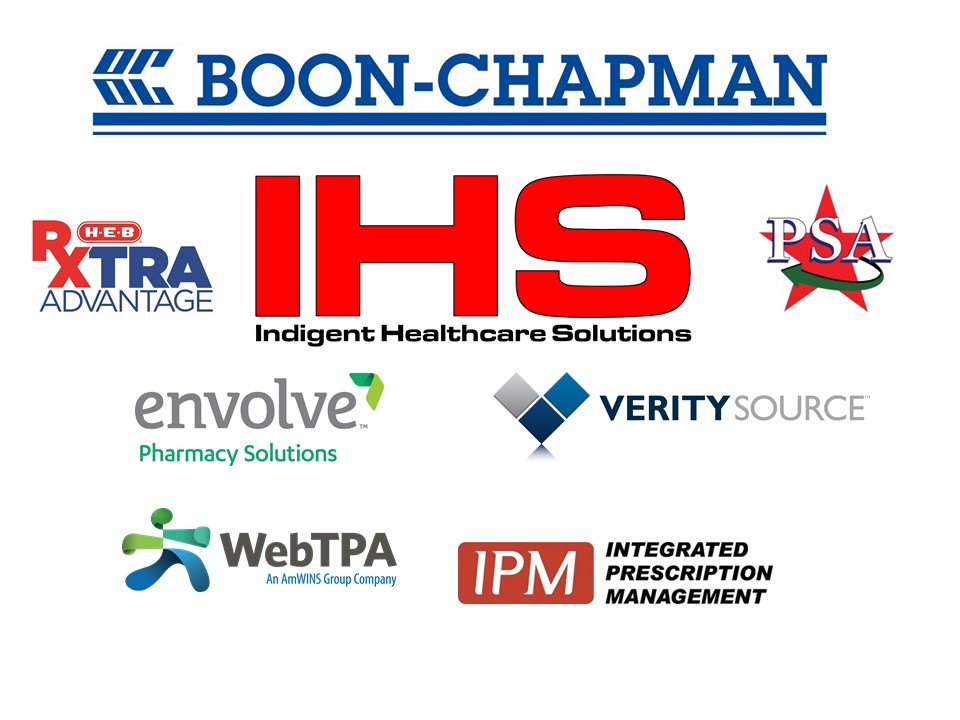 Sponsor the 2018 TIHCA Conference
TIHCA Conference sponsorship offers companies the unique opportunity to interact with indigent health care workers from across Texas. If you are interested in sponsoring the 2018 TIHCA Conference, please contact us below for more information. We appreciate your interest in partnering with TIHCA, and look forward to working with you in the future.
See you at the 2018 TIHCA Conference in
Do you have an Idea Worth Sharing? Want to submit a design to be considered for TIHCA T-shirts? Any questions about the 2018 TIHCA Conference? We want to hear from you!