The Texas Conference of Urban Counties is a non-profit organization composed of 34 member counties that represent approximately 80% of the population of Texas.  The Urban Counties supports and coordinates communications among member counties, studies policies and programs of the State of Texas that affect urban counties, advocates county issues, primarily at the state level, and provides training and education programs appropriate for urban county officials. All services and activities are pursued for the benefit of the people of Texas.
To create value for members through collaboration and innovation as the most knowledgeable and trusted resource on Texas county issues.
Professional. Reliable. Trustworthy. Honest. Our integrity is a critical asset and we are committed to upholding it worldwide. We set high standards, and we abide by them as we practice business fairly and behave ethically. We share our expectations with each other and strive to maintain a workplace built on mutual values, trust, and goodwill.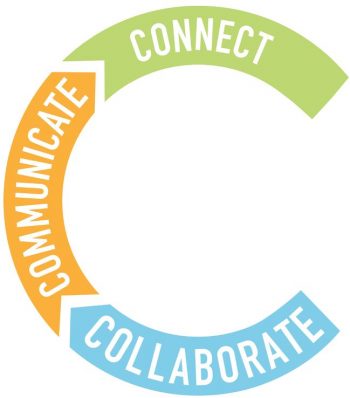 Connect
Our programs help counties identify shared issues and provides a platform for solutions.
Communicate
Our direct communication with members helps to stay informed and in front of issues.
Collaborate
Through our conferences, webinars, and information summits counties collaborate on ideas and resources.
What We Do
 Analysis and Legislative Representation
The Urban Counties provides analysis of legislation, state agency rulemaking and attorney general opinions to urban county officials. The Urban Counties represents the collected interests of Texas urban counties in working with the state agencies and the legislature.
The Urban Counties offers several events that provide education hours for county commissioners. County commissioners in Texas must complete 16 hours of continuing education in a 12-month period. The Urban Counties will assist commissioners by tracking and submitting continuing education forms to the Judges and Commissioners Association who will then furnish transcripts to commissioners after the end of the year.
Established in 2004, TechShare is an innovative program of the Texas Conference of Urban Counties. Our focus is on developing information technology solutions for counties. TechShare projects are collaborative efforts that save counties money by sharing the cost of research, development, operations, and maintenance. These projects produce applications, systems or other technology assets to enable more efficient processes.
Public Power Pool is a non-profit political subdivision corporation, created by local governments in Texas, designed to save taxpayer money by aggregating power usage to procure the best power contracts at the lowest cost.
When was the Urban Counties formed?
The Texas Conference of Urban Counties was formed in 1975 by the six most populous counties in Texas: Harris, Dallas, Bexar, Tarrant, El Paso, and Travis. The purpose was to provide a forum for urban county commissioners court members to discuss county government issues in urban Texas and to forge a united front with state officials on urban issues. Because Texas has 254 counties, with only a relative handful that have urban issues, it was difficult for the statewide county associations to address or devote significant resources to the specific needs of urban county officials. Since its inception, it has been the focus of the Urban Counties to advance the unique interests of urban counties in the state policymaking process.
Over the years, other urban counties and urbanizing counties have recognized the benefit of belonging to the Conference of Urban Counties. Today there are 34 member counties representing approximately 79% of the population of the state of Texas.
Who are our current members?
The Texas Conference of Urban Counties has thirty-four (34) member counties that comprise 79% of Texas' population. For a complete member list click here.
Who is eligible to join?
Under the Urban Counties Constitution and Bylaws, a county is eligible for membership if it:
Has a population of 100,000 or more in the last Census; or
Is one of two adjacent counties that form one MSA with a total population greater than 100,000.
A county may also apply for membership in the Urban Counties if it:
Is contiguous to a member county and within the same Metropolitan Statistical Area (MSA) as determined by the US Census Bureau.
Applications for membership are considered at the next business meeting of the Urban Counties and are approved upon a majority vote of the members present.
How does an eligible county join?
Interested counties may contact
Veronikah Sanford
at the Urban Counties offices for assistance or more information about joining the Texas Conference of Urban Counties. A county joins (or makes application) by adopting a minute order authorizing the county to become a member of the association and authorizing the necessary expenditures for membership dues.
Does the Urban Counties have any affiliate programs?
Coast2Coast Rx Card
 – The Coast2Coast Rx Card is a free prescription discount card provided by township, city and county governments – and by local United Way organizations. The program includes participation by over 59,000 U.S. pharmacies to provide annual savings up to 55% on over 60,000 formularies. Many of our member counties participate in the program to provide a free prescription discount card for families in urban counties.
Downtown Office
500 W. 13th St.
Austin, TX 78701
Contact Us
Phone (512) 476-6174
Fax (512) 476-5122
Development Center
8303 N. Mopac Expressway C140
Austin, TX 78759