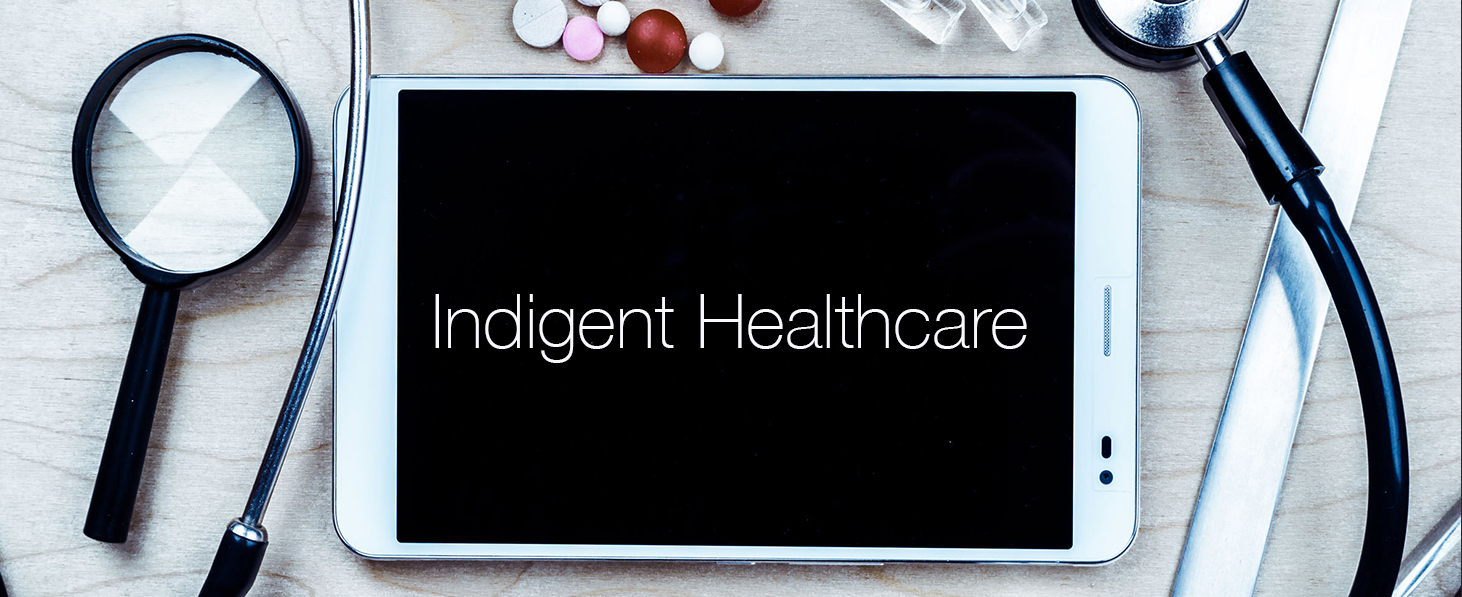 The Value of Working Together to
Manage Indigent Healthcare Programs
There are over 254 Chapter 61 entities (counties, hospital districts and public hospitals) in the State of Texas. Each is required to provide indigent health care (IHC) within their service area. This unfunded mandate from the state government can create political, financial and operational issues at the local and regional level.
In recent years, the State has reduced administrative and financial support for IHC programs leaving each of them to, in effect, fend for themselves. The Texas Indigent Health Care Association has been formed to help.
Chapter 61 entities effectively address many of the issues surrounding IHC administration. TIHCA's intent is to meet and exceed the level of service formerly provided by the state.
What is the Texas Indigent Health Care Association (TIHCA)?
The Texas Indigent Health Care Association (TIHCA) was created in 2004 as a program of the Urban Counties, with the co-operation of the Texas Association of Counties when county indigent health care directors asked for organizational assistance in response to the State's discontinuation of the Texas Department of Health Regional Coordinators the prior year.
What does TIHCA do?
The basic goal of TIHCA is to provide timely information on upcoming legislative issues and state level changes as well as staff training on program administration.
TIHCA can assist members in a number of ways including:
Keeping programs up to date with the latest news and information;
Strengthening inter-program dialogue and networking among programs;
Providing educational opportunities to programs;
Provide programs with technical support and peer review, and
Developing pooled-purchasing opportunities so programs can use the power of group negotiating and purchasing to gain price reductions on things like pharmacology, durable medical equipment and laboratory services.
What is the benefit of becoming a TIHCA member?
By working together, TIHCA members can assist each other with finding solutions to operational issues that, when coupled with cost savings arising from pooled-purchasing opportunities, can save your organization money. This means you may be able to provide the same level of services while reducing the burden on your taxpayers.
Who is eligible to join?
Membership is open to all programs with responsibilities under Chapter 61, Health And Safety Code, which defines the responsibilities of counties, hospital districts, and public hospitals in providing health care to eligible residents who are considered indigent.
How does an eligible entity join?
Interested counties, hospital districts and public hospitals may contact
Windy Johnson
 at the Urban Counties offices for assistance in joining TIHCA. A potential member joins (or makes application) by adopting a minute order authorizing the county, HD, or PH to become a member of the association, authorizing the necessary expenditures for membership dues and appointing a representative to speak on behalf of the entity.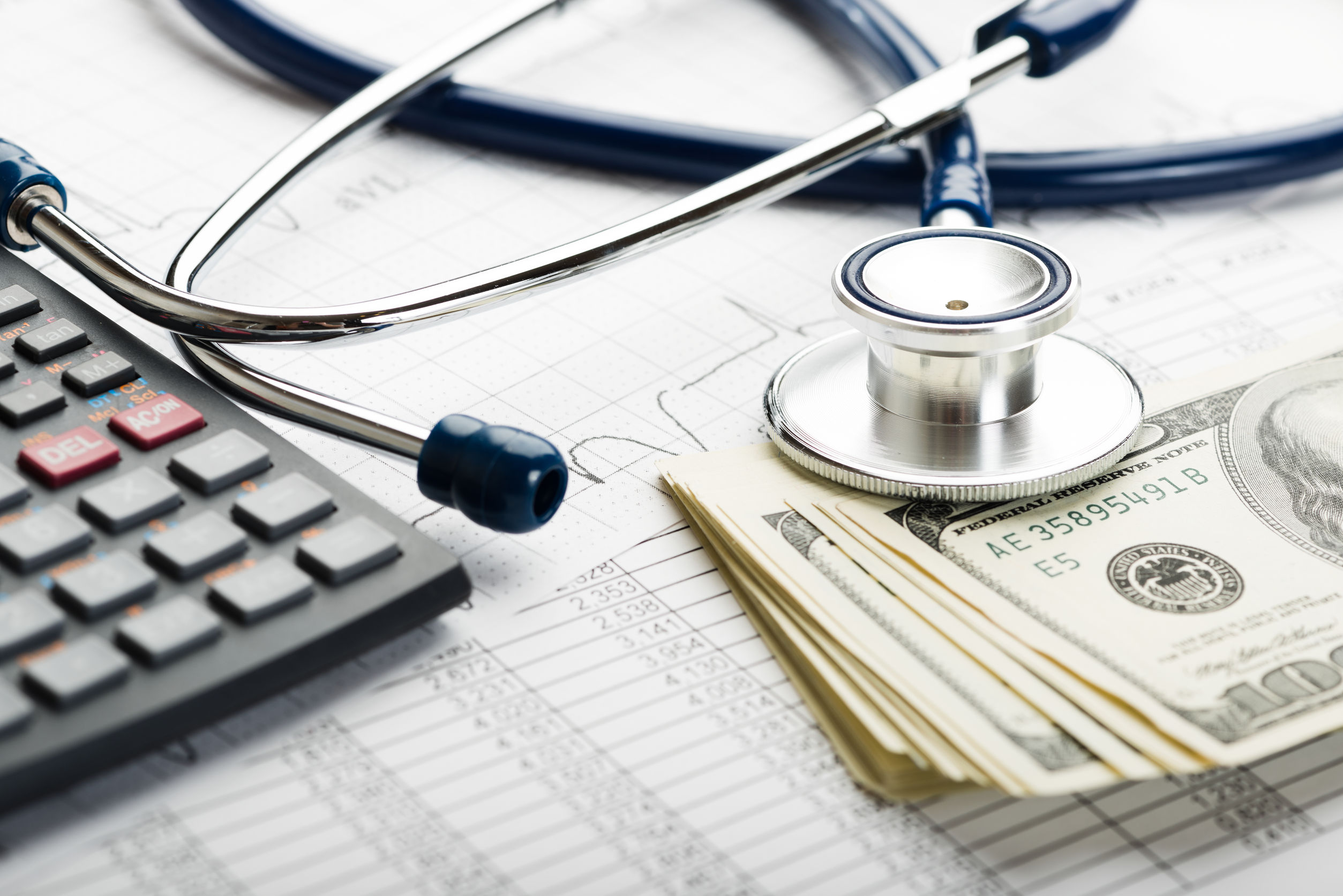 County Departments Affected by Indigent Healthcare
Adult & Juvenile Probation
County Indigent Health Care Program (CIHCP)
Reasons Texans Remain Uninsured
Part-time, seasonal or contract
Cost of employer sponsored insurance too high
Not enrolled due to process confusion & difficulty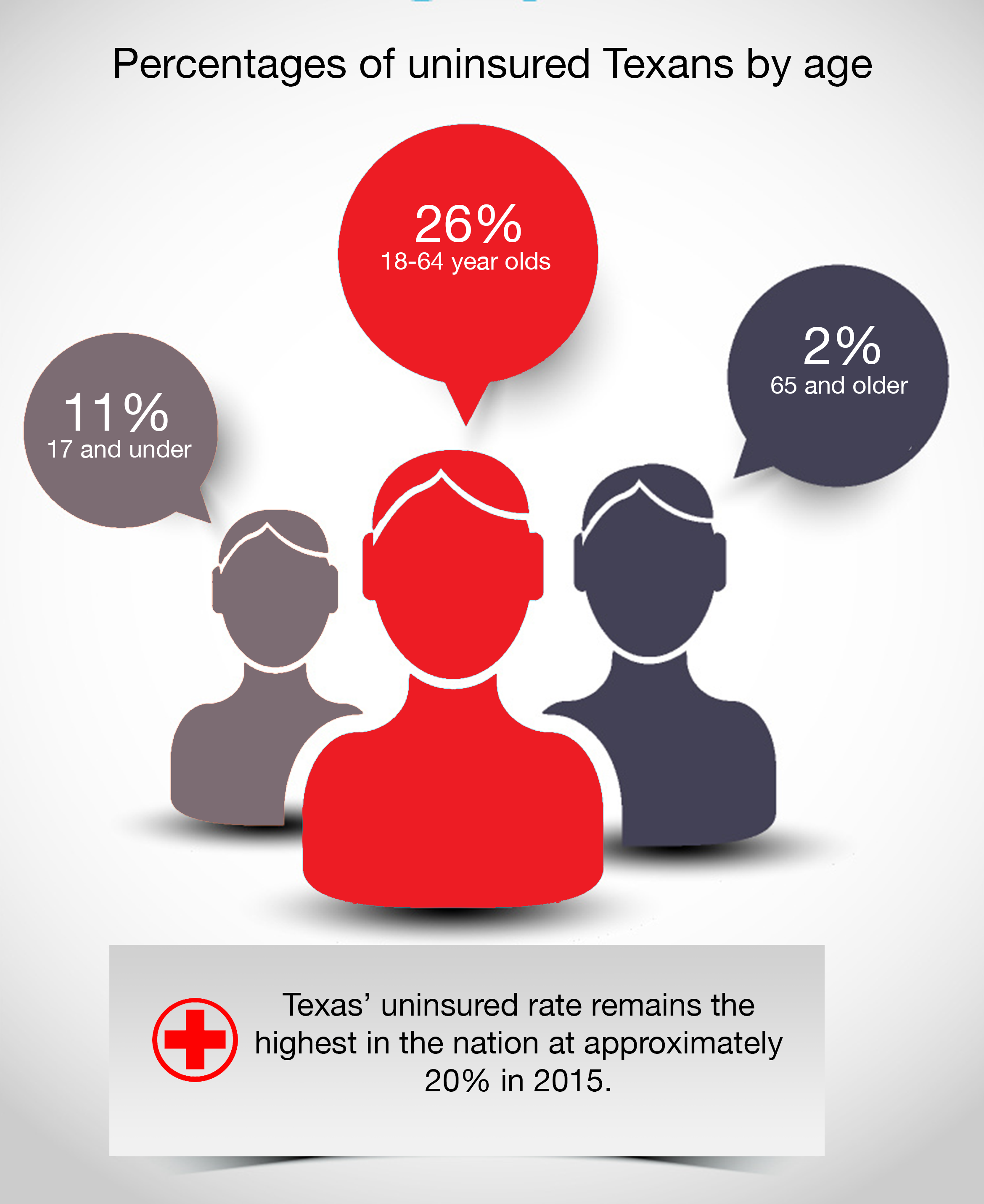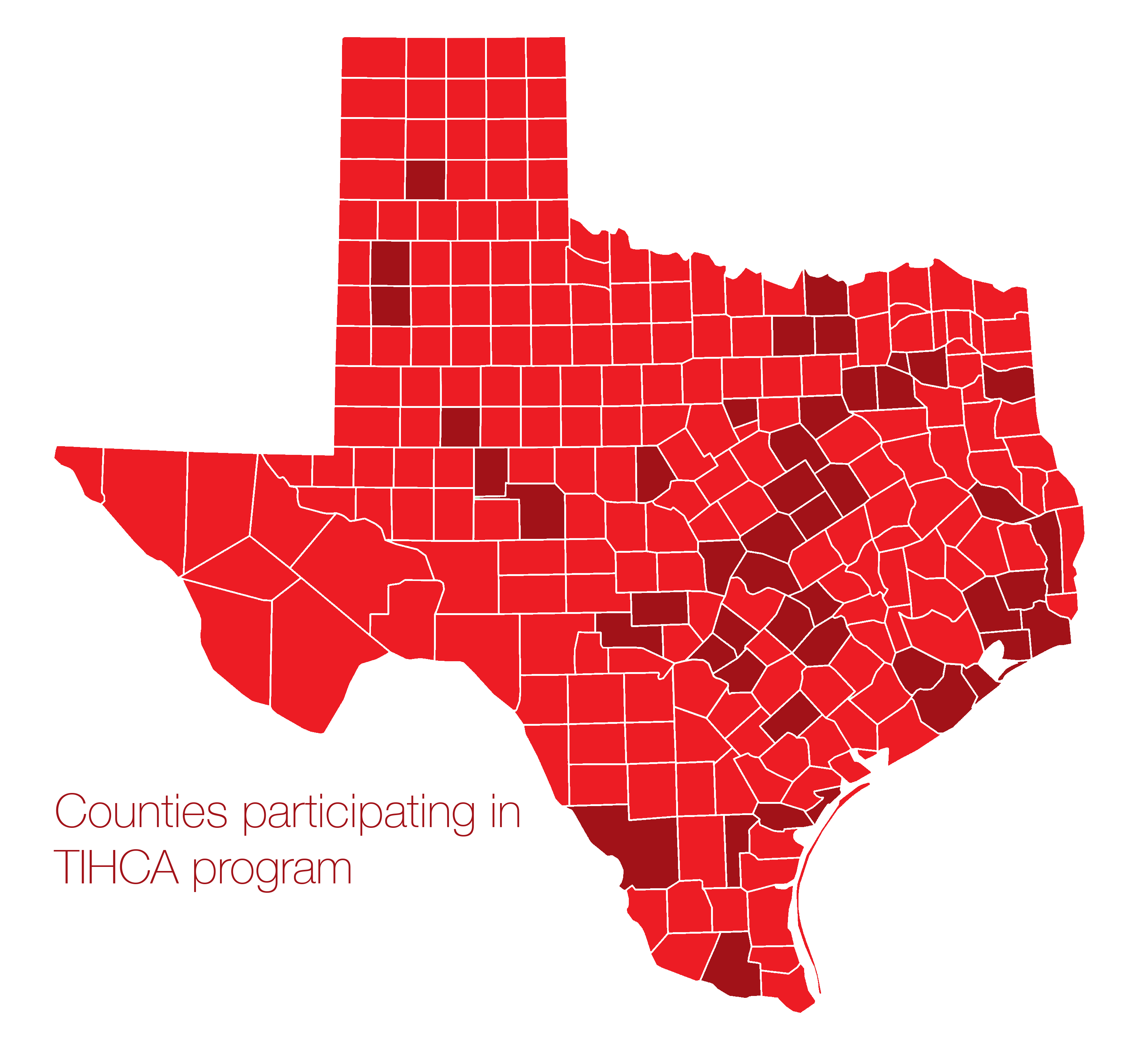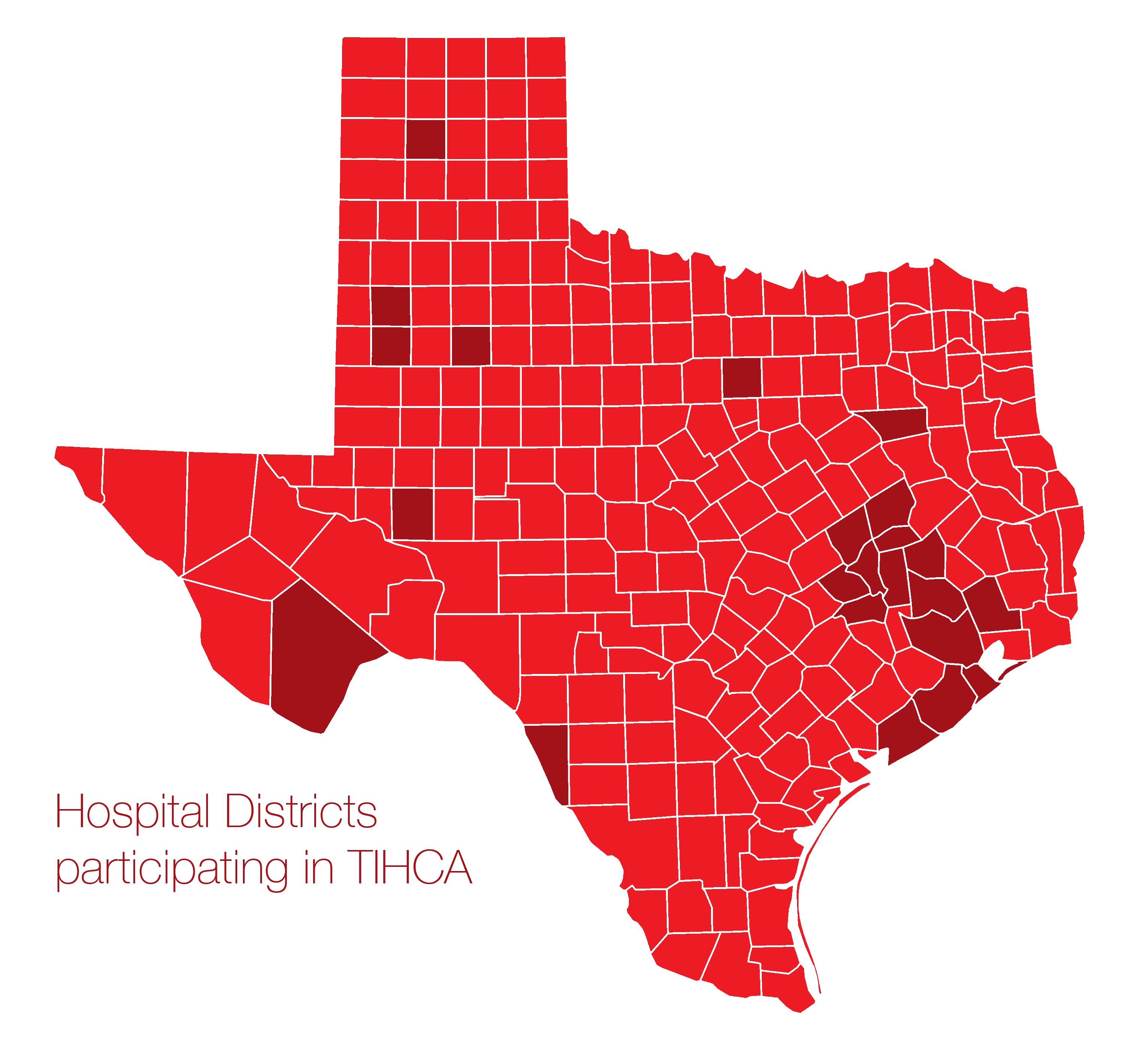 Angelina County
Bell County
Brazoria County
Fort Bend County
Liberty County Hospital District
Montgomery County Hospital District
Webb County
Williamson County
Big Bend Reg Med Cntr HD IHCP
Aransas County
Bastrop County
Brownfield Regional Medical Center
Brazos Valley Council of Gov
Brown County
Burnet County - IHC
Castro County Health Care
Chambers County
Collin County
Comal County
Denton County
DeWitt County
Ellis County
Erath County
Falls County
Fayette County
Galveston County
Garza County Health Care District
Gillespie County
Grayson County
Guadalupe County
Hardin County
Harrison County
Hays County
Henderson County
Hidalgo County
Hill County
Hockley County
Hood County
Howard County
Jasper County
Jefferson County
Jim Wells County
Kaufman County
Kerr County
Lamb County
Lee County
Liberty County
Limestone County
Matagorda County Hospital District
Maverick County HD
McCamey County Hospital District
McLennan County
NorthWest Texas Healthcare System
Parker County Hospital District
Rains County
Randall County
Red River County
Rockwall County
San Jacinto County
San Patricio County
Sterling County
Tom Green County
University Medical Center
University of Texas Medical Branch
Van Zandt County
Walker County Hospital District - IHC
Wood County
Chairman
Chairman Elect
Secretary
Immediate Past Chair
Board Member
Board Member
Board Member
Board Member
Board Member
Board Member
Board Member
Brandy Fannon, Garza County Hospital District
Martha Hernandez, Fort Bend County
Lesa Gilbert, Northwest Texas Healthcare System
Lilly Moncivais, Brazos Valley Council of Governments
Victoria Lippman, Williamson County
Jennifer Gutierrez, Brazoria County
Alma Martinez, Maverick County Hospital District
Ebony Jackson, Bell County
David Hernandez, Montgomery County Hospital District
Sandra Davis, University of Texas Medical Branch
Nancy Cadena, Webb County