Policy
Working Together for Better Government

The origin of Texas county governments extends from the idea of municipalities, the local unit of government, under Spanish and Mexican rule. Following the Texas Revolution, municipalities became counties. When Texas became a state in 1845 there were 36 original counties. After the Constitution of 1876 was adopted it detailed the governmental organization of counties as we know it today. Local governments continued to grow and by 1931 Texas had 254 counties. Urban counties represent over 80% of the Texas population.
Counties are extensions of state government, acting as an administrative arm of the state. They provide services including law enforcement, courts and jails, building and maintaining roads and bridges and are responsible for vital record keeping in the state such as property ownership and, birth, death and marriage certificates. With the vast amount of services provided at the county level we believe that local government is more responsive and accountable to citizens and communities and should be utilized for services whenever practical.
What is our Intergovernmental Relations (IGR) program?
The Intergovernmental Relations Program is the central focus of the association's activities. The IGR program is essential to advancing the interests of county government in the state policy development process. Through the IGR program, we coordinate our efforts with the other county associations while maintaining a focus on the unique interests of urban counties. The IGR program also provides the Policy Analysis Project, whereby all proposed legislation, Attorney General opinions, and proposed administrative rules are reviewed for county relevance. The relevant items are analyzed and compiled into a weekly report that is sent out by email, with an archive posted onto the Urban Counties web site for urban county officials.
How does it benefit our members?
Our purpose is to provide a forum for urban county commissioners court members to discuss urban county government issues and present a united front in working with state officials on issues affecting the urban counties. Because only a relative handful of the 254 counties in Texas have urban problems, it is not always possible for the statewide county associations to address or devote significant resources to the special needs of the urban counties. Throughout the years, the focus of the Texas Conference of Urban Counties has been to advance the unique interests of urban county officials in the state policy making process. The Urban Counties strives to make county government more effective, more efficient, and more accountable to the people of Texas.
What issues are important to urban counties?
Although the atmosphere changes with each legislative session, we are dedicated to ensuring that our state government stays responsive and accountable to urban issues. County officials are held responsible for all county business even though commissioner's courts lack authority over many aspects of it. Our members need greater authority and tools to deal with problems on contemporary urban society and we stand as a united front to maintain responsibility and authority at a local level which strengthens authority for individuals making decisions for our communities.
Issues Facing Urban Counties Today
Transportation & Infrastructure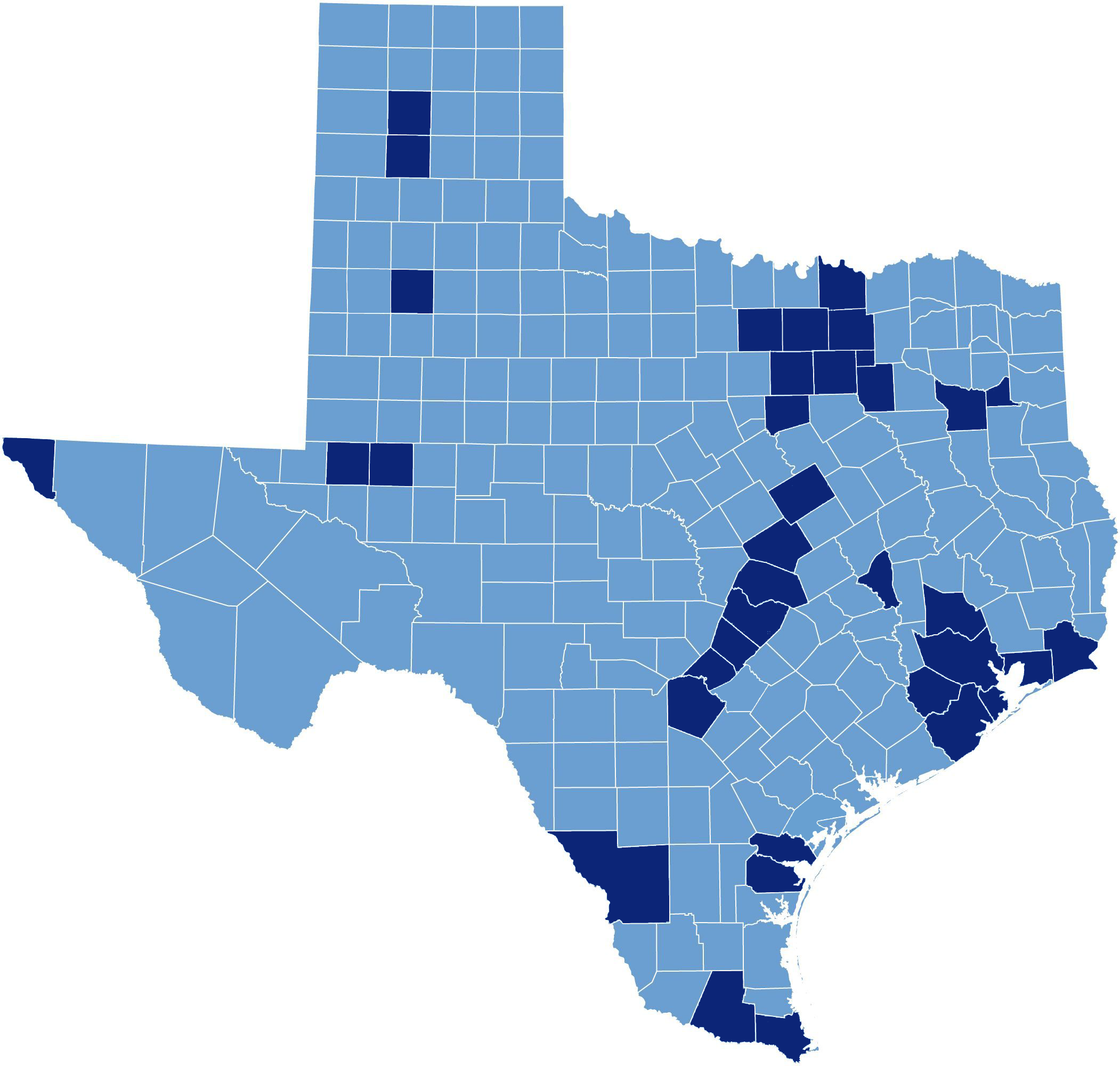 Taxes & Local Control Presentation